How can you ensure business continuity through the valorization of knowledge?
As we enter our third containment, we take a closer look at a company that has put in place a business continuity plan that takes into account the capitalization and transfer of knowledge, to limit risks.

1. Case Study: Lloyd's Register Marine and Shipping
Business continuity is key to knowledge management at Lloyd's Register, where knowledge retention and transfer and business continuity planning are part of a single process. The relocation of 350 employees from London to Southampton was one of the main drivers for the development of the organization's business continuity plan, a document used to identify critical business functions and document the actions managers must take to ensure business continuity.
The business continuity plan identifies the functions in the organization that are at risk of losing knowledge, as well as the people with critical knowledge in those functions.
Lloyd's Register has identified seven business benefits that result from improved knowledge retention and transfer:
People and content available from a single source. Provide a central portal for all technical and business organizations;
Preserve technical knowledge. Reduce the risk of losing technical knowledge while increasing existing knowledge;
Newcomers are more quickly operational. Enable them to access key information;
Reduced risk of inconsistency. By providing better and more standardized information to employees, regardless of their location;
Improved technical capabilities. By providing best practices and connecting people to the right experts;
Increased efficiency. By helping employees quickly access technical knowledge as part of their normal work;
Improved customer service. Providing the best possible information and expertise to customers.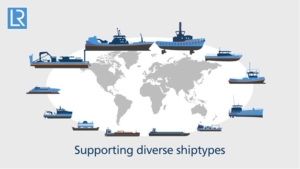 2. What is the purpose of a knowledge management strategy?
A study of 15 global companies listed the following reasons, in decreasing order of importance:
Silos between divisions or geographies that prevent the circulation of knowledge
Training and team development needs
Employee attrition or retention issues, not related to retirement
Internal reorganizations or job changes
Mergers, acquisitions, or spin-offs
Downsizing or redistribution of workforce between locations
Growth or expansion into new markets
Impending retirement of high-level experts or key personnel
Difficulty hiring people with specific skills/knowledge
An organization that does not have a strategy for capturing, transferring and reusing knowledge is at a significant disadvantage. However, a strategy is not enough, a value proposition must be added to it. To formulate it, let's ask the following questions: Why do we need to capture and transfer critical knowledge? What happens if we don't?
Although half of the companies surveyed had aging workforces, the foundation of their knowledge value programs is business continuity, whether it's dealing with a retirement crisis, offshoring, mergers or spin-offs, or simply improving business consistency across business units and regions.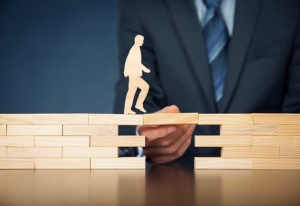 3. How to ensure the continuity of your business?
Develop a business continuity plan that lists the knowledge capture and transfer actions required to keep the business running
Identify the critical knowledge areas to be captured and transferred, working with the relevant business and technical managers.
Also identify people with capabilities in these knowledge areas, and interview them as part of the risk review process.
Create knowledge capture and transfer specialist roles located in the operational and technical activities. They will dedicate a few hours per week to these activities, to facilitate the knowledge capture of people with key expertise on the go, integrate these knowledge capture activities into the daily work of their colleagues, and assist with mass transfer during mergers & acquisitions.
Organize a community of these specialists, to enable them to harmonize and improve their practices and also to help them to showcase their activities to top management, for example through the dissemination of success stories.
Help create communities of practice in key areas of your organization, which facilitate knowledge sharing between employees and resilience in case of departure of key people.
4. To know more
KM Transferring and Applying Critical Knowledge, APQC 2013
Critical Knowledge Transfer in the Age of Covid and Beyond – KMWorld 2020