Will coronavirus turn managers into virtual team leaders?
Believe it or not, the coronavirus, like the strikes at the end of 2019 in France, will have a lasting impact on the digital transformation of managers. The travel reduction will force us to work differently, especially for those who prefer to work alongside their colleagues. Not easy with this mask…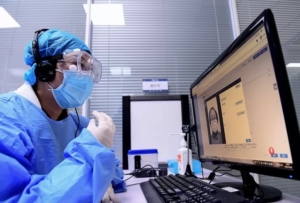 1. Few companies are well prepared for teleworking.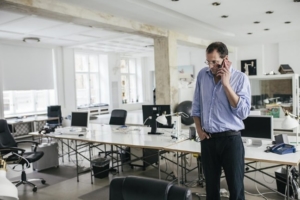 Traditional managers don't know how to lead a group that is not next to them. They are uncomfortable at the idea of not being able to shake hands in the morning. They don't imagine that a team can be virtual. They don't know how to effectively use modern collaboration tools like Teams or Slack.
On the other hand, many employees are lost, have the feeling that they are running after technology, that they have to adapt constantly. There is generally no support on the right way to integrate teleworking into their working methods (relationship with their boss, with the rest of the team, etc.).
Salespeople prefer to visit their customers; they cannot imagine negotiating a contract without a handshake. The reverse is also true.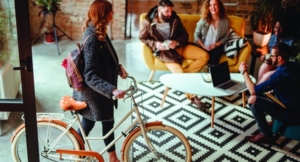 Human resources managers are launching teleworking and flex-office initiatives. They know that if managers don't quickly become virtual team leaders, then young employees will move to telework elsewhere.
2. Any manager can become the leader of a happy and efficient virtual team.
My experience as a virtual team leader for twenty years in multinational companies has convinced me that supporting managers in the transformation of collaborative usages is essential to ensure that they spread best practices. The manager must lead by example in his team, instilling the transformation.
My conviction is that this coaching, in order to be credible, can only be carried out by a manager who has experience of virtual teams. Indeed, an experienced manager has lived through various situations, for example:
being alone on a site with his team spread over several other sites,
leading a multicultural team on several continents, and even
building a team, some members of which will never see each other physically.
This coach can provide field-tested solutions, tips and tricks to overcome them.
3. How to coach the managers and their teams?
This coaching consists of several phases: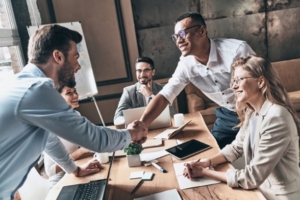 Raising awareness of the gains associated with diversified and inclusive virtual teams.
Handling of the company's collaborative tools around use cases (organize a remote meetings, launch a webinars, co-construct a document, pooling of the team's knowledge, etc.).
Role-playing around collaborative tools.
This support is more effective on a small group of people at a time, and even more effective on a one-to-one basis for top managers.
4. Benefits of coaching teams to make them virtual.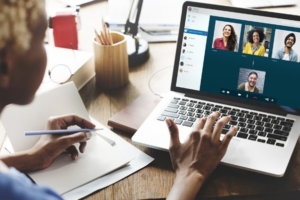 Employees will be more comfortable using collaborative tools. They will exchange more easily with their colleagues at home or on other sites. They will be able to work from anywhere, with more autonomy and less travel time. Sales representatives will be less hesitant to trade a distant appointment for a videoconference.
The team's knowledge will be better managed in a space common to all, without the risk of losing work in progress. Team members will have more confidence in each other. They will exchange fewer e-mails and waste less time searching for information. Isolated members will feel closer to each other and thus be more engaged. Everyone will have a positive image of their digital work.
5. Where to start?
Follow a training course on collaboration in virtual teams.
Have a coach assist you on the digital usages, on site or remotely.
Follow a training course on how to organize a webinar
We can help you.