Collaborative Innovation: How to lead remote communities?
In the aftermath of containment and now that flex-office and teleworking have become the new norm, we look at two companies that have been able to set up virtual communities of practice to enable experts to innovate, collaborate and leverage their knowledge remotely.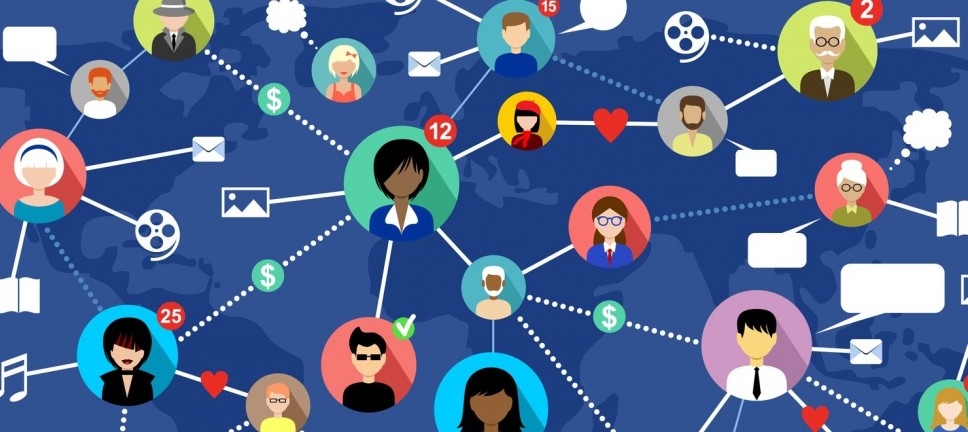 Schneider Electric 
Thomas Simier, Quality Digital Transformation Program Lead at Schneider Electric, explains in his testimony that for many years teams have been widely dispersed around the world. He himself works from home half of the time. His community of digital quality ambassadors makes use of all the digital tools provided by the company.
His online webinars bring together every month the members located all over the world. They are recorded so that those absent can replay them, as on Netflix. Community members discuss business topics on Teams with the same ease as their kids on WhatsApp or Facebook. Experts answer questions, so everyone can read the answers and refer to them later. Reference documents are co-written by several people at the same time using Teams, then reviewed by community members and made available to the entire organization.
Thomas points out that this way we are less dependent on the availability of experts and that responses are fast. The community also serves to create a pool of international experts who experiment, test relevant use cases and implementation methodologies. Thanks to the community, the digital transformation program led by Thomas is leveraged.
Transdev
Benoît Jaby, Head of Mobility Solutions launched the Transportation on Demand community in 2019. The aim is to bring together the skills available at Transdev in the 17 countries, to capitalize on their experience and above all to position themselves on the innovative and strategic mobility market of the future, flexible and personalized.
One of the particularities of its community is that it brings together many different professions, from operational staff, exploitation managers, planners, sales and innovation managers, strategy managers and also representatives of technological partners. The members are a mix of volunteers and business appointees. The exchange is horizontal rather than top-down. The language of exchange is English.
The community is virtual on a daily basis, via digital collaboration tools that allow people to come together at much lower costs than physical gatherings. To free oneself from traveling and have all the advantages of digital technology, Benoît emphasizes that it is necessary to have a little bit of rigor and preparation, as for example in the organization of webinars.
Benefits of a community

The concept of Virtual Community of Practice (VCoP)
The concept of Communities of Practice (CoP) was introduced by Étienne Wenger in the 1990s, who used the term to refer to a group of individuals who shares their interests and problems with a specific topic, and gains a greater degree of knowledge of and expertise on a topic through their regular interaction.
By engaging in these activities, people can promote collective learning through reciprocal interaction. Originally, a CoP was designed to allow members to interact face-to-face, but this has changed with advances in technology.
Today, the focus is more on virtual communities of practice (VCoPs), which refer to a group of people who interact, learn together and build relationships using specific social media, potentially crossing geographic and political boundaries to pursue mutual interests or goals while developing a sense of belonging and mutual commitment.
VCoPs are also gaining momentum in organizations, especially in large corporations, by helping to bring together experts from different sectors and regions, thus building a common knowledge base among people dispersed in different places.
In this way, VCoPs are a means of reducing travel costs for experts who would traditionally have flown to a location to help solve a specific problem. VCoPs can also provide the means to share best practices, thus standardizing organizational processes and integrating the most effective practices and tools implemented by experts.
How to successfully lead communities at a distance
The three major obstacles to successfully animating a community remotely are:
1.   Culture. Is the organizational culture flexible in terms of cross-functional interaction, independently of the existing hierarchies between people and internal experts? Is it encouraging the sharing of knowledge? Has the organization, a culture strongly focused on innovation and co-creation among dispersed members? Does the culture encourage interpersonal relationships and stimulates the creation and management of extended contact networks? Does it reward a healthy organizational climate and transparent relationships? Capacity for change and speed of the process in response to shifts in business needs and context?
2.   Community Management. Are there strategies to promote the community (promotional videos, communication campaigns), initiatives to involve the community members and to stimulate their contribution (editorial plans, contests) specific communication and engagement actions for each country, offline meetings and events organized for community members? Are there defined (i.e. formal) roles and actions in place throughout the community's operation, such as community leaders, managers and/or a central team to coordinate the various initiatives? Are adequate training provided? Is enough time dedicated to the sharing of best practices?
3.   Technology. Are there available tools for the purpose of communicating in real-time or to share and store information? An enterprise social network that promotes discussion, the exchange of ideas and expert searching? Document management tools available to provide support for managing contents and documents, helping to improve accuracy, accessibility and integrity?
Develop virtual communities to increase sharing
The challenge is to facilitate knowledge sharing among community members who cannot or no longer hold face-to-face meetings or who can only do so on special occasions. It is therefore necessary right now to transform these communities into virtual communities, and to do so, it is necessary to overcome the three obstacles that are the culture of the organization not very favorable to transversality, the absence of a policy of animation of the communities and the presence of unsuitable collaborative tools.
Acknowledgements:
A big thank you to the professionals who brought us their experience and their point of view, as well as their precious time, about community animation:
Benoit Jaby, Head of Mobility Solutions, Transdev
Thomas Simier, Quality Digital Transformation Program Lead, Schneider Electric
To know more about it